The restaurant at the clubhouse
Open every day.
Monday from 8:00am to 6:00pm
Tuesday from 8:00am to 6:00pm
Wednesday from 7:45am to 6:00pm
Thursday from 7:45am to 6:00pm
Friday from 7:45am to 6:00pm
Saturday from 7:45am to 6:00pm
Sunday (Brunch) 8:00am to 6:00pm
Resa/Info :
+212 524 40 78 57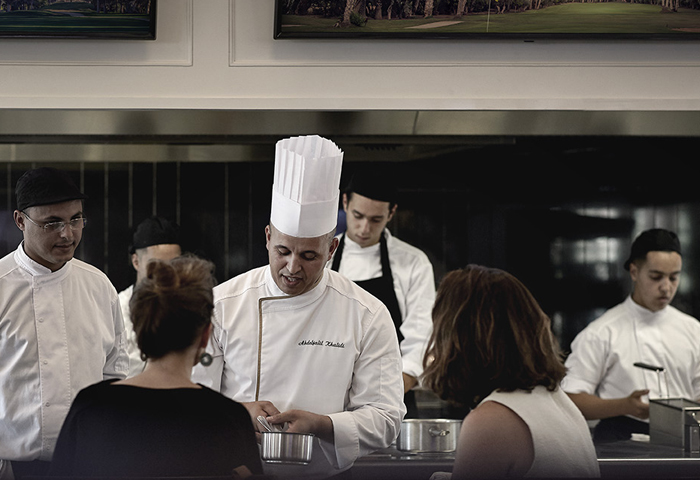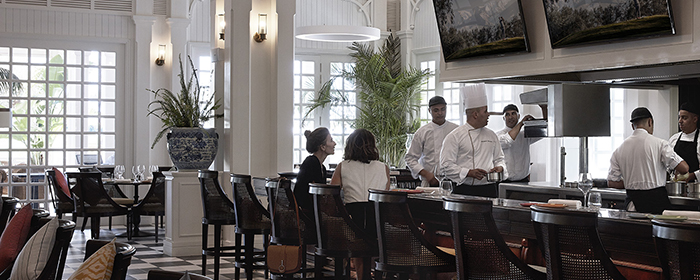 An incredible lunch
The chef Abdeljalil Khalidi welcomes you from 12 p.m. to 4 p.m. to savor a simple cuisine made of local, organic and seasonal products from the farms of the agricultural sector.
The freshness of a salad heart revealing its crunchiness, the perfect baking of vegetables that returns the taste's authenticity, a tajine made in the most traditional way which lets us appreciate the subtle taste of the local products, a grill which plays with exceptional moroccan spices, a hamburger that highlights the Ras-el-Hanout, a pizza uniting the clams and squid with a persillade and ginger, a molten cake that allows the alliance of the chocolate and its softness...
A tapas menu
Starting from 12 p.m. you will be able to savor some appetizers elaborated by the Chef Abdeljalil Khalidi.
A sweet way to have a drink with friends, on the big terrace facing the Atlas while observing some golfers and enjoying the weather of Marrakech.